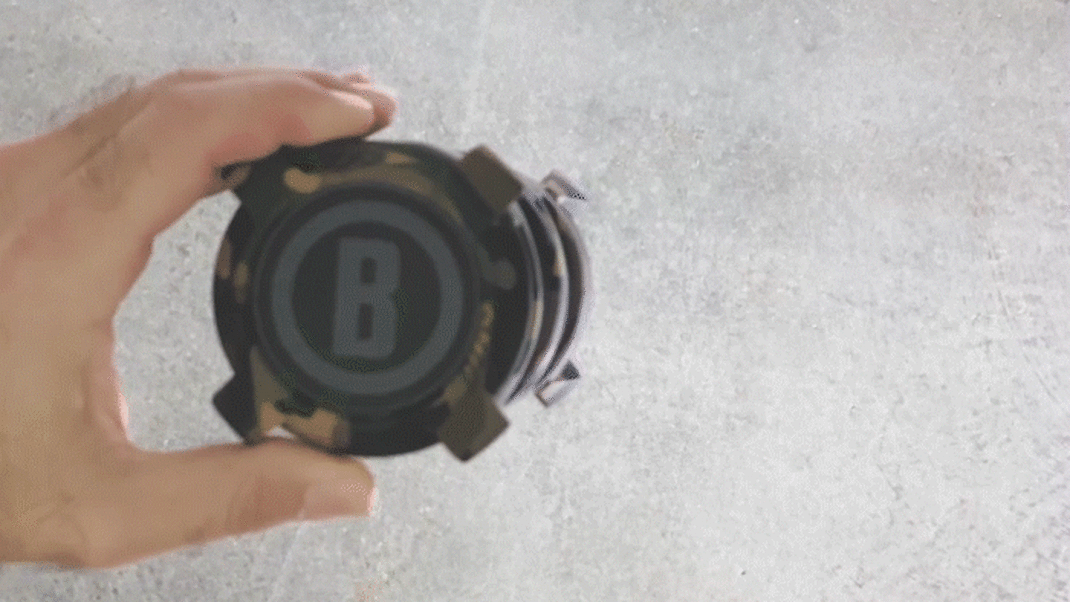 The Outdoorsman shakes off drops, bumps, and accidents like no other Bluetooth speaker thanks to its rugged construction and included durable EXO Armor. Where lesser speakers will fail and come out looking ugly, Outdoorsman shines on. Life happens - The Outdoorsman can handle it.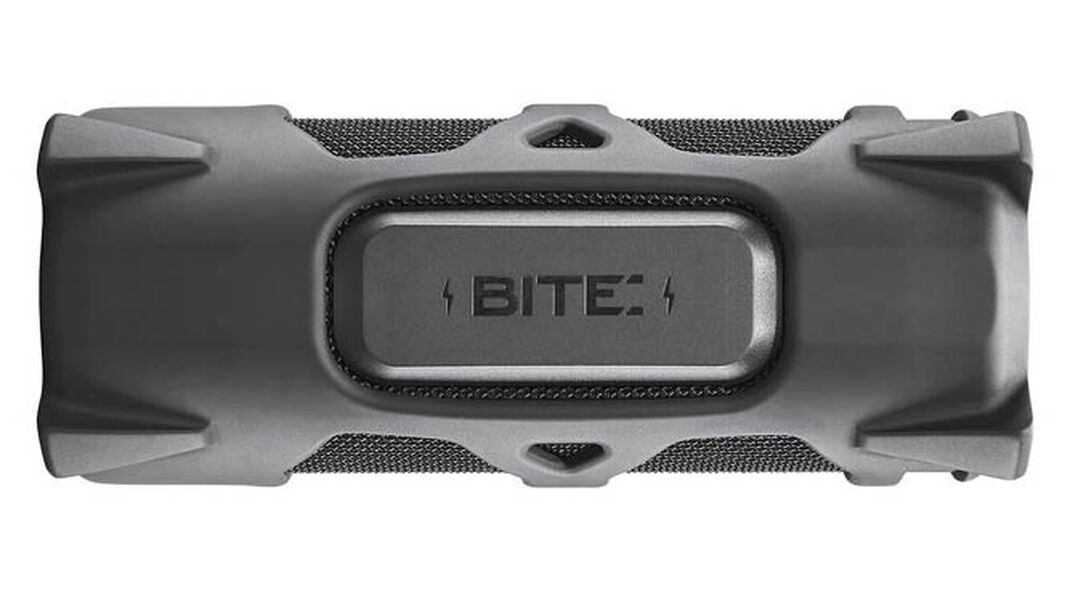 Outdoorsman puts your music up out of the way with the exclusive BITE magnet. With BITE you can stick the Outdoorsman to any steel or iron surface object so it's your music is not only there but convenient. We also include a BITE strap so you can stick the Outdoorsman to trees and other things that aren't steel or iron. Around the house, the shop, out in the field - BITE sets the Outdoorsman apart.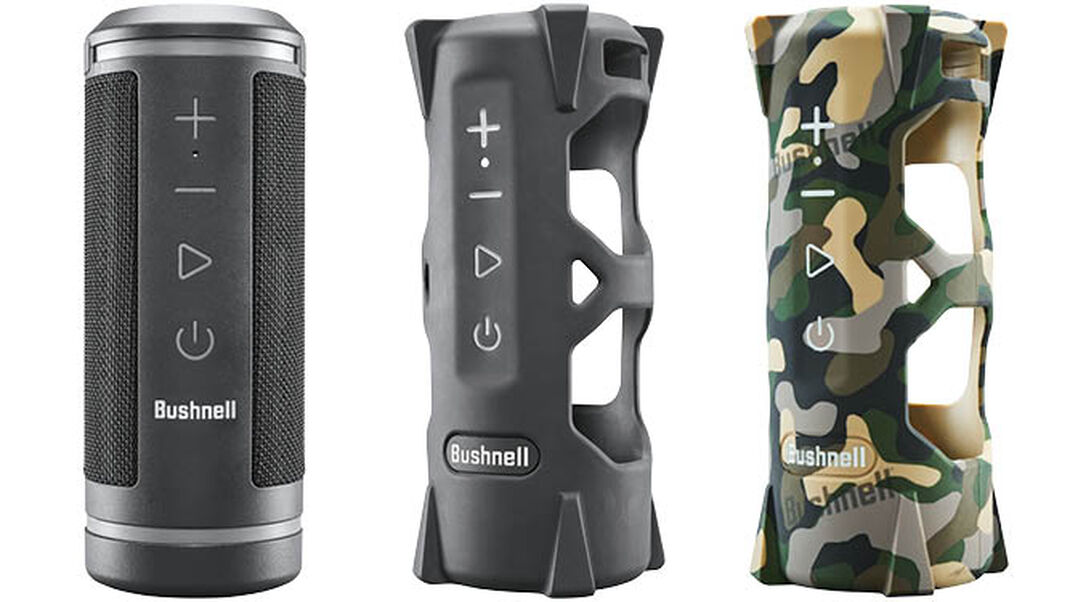 To help protect the Outdoorsman and give you the ability to make it yours we include two EXO Armor sleeves, one in black and the other in camo. The armor is designed to let the rich sound out of the Outdoorsman while protecting your investment from life's bumps & bruises.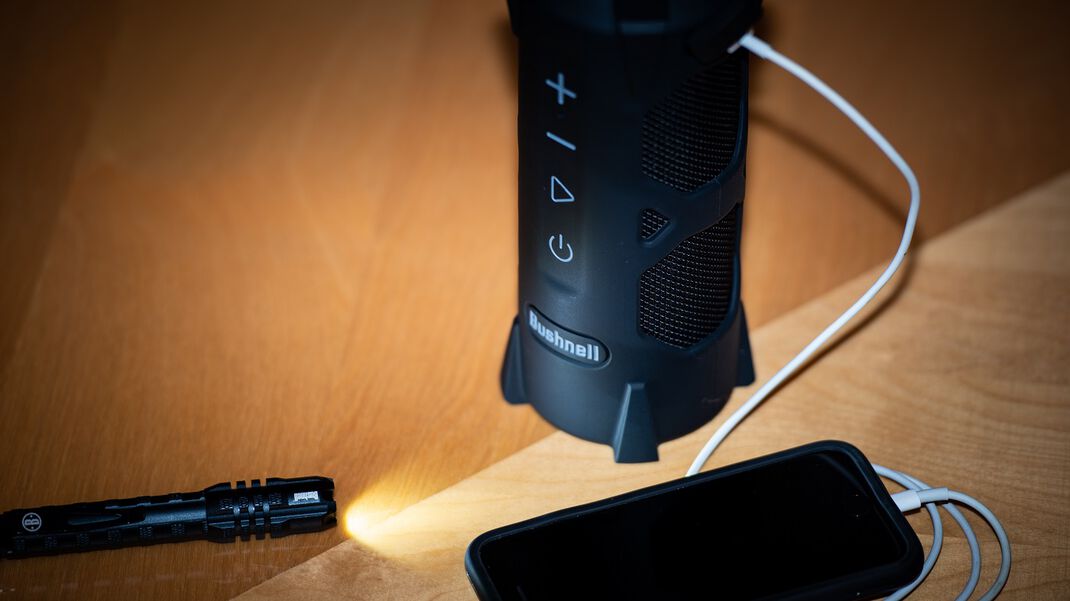 The Outdoorsman's battery is large enough to play music for 10+ hours but is also large enough to recharge a phone up to 3 times depending on the phone's battery size. Not only can it charge a phone, but it can do it on fast charge thanks to its 2.1A output through the USB. This makes the Outdoorsman a fantastic tool to have around in an emergency or off-grid situation.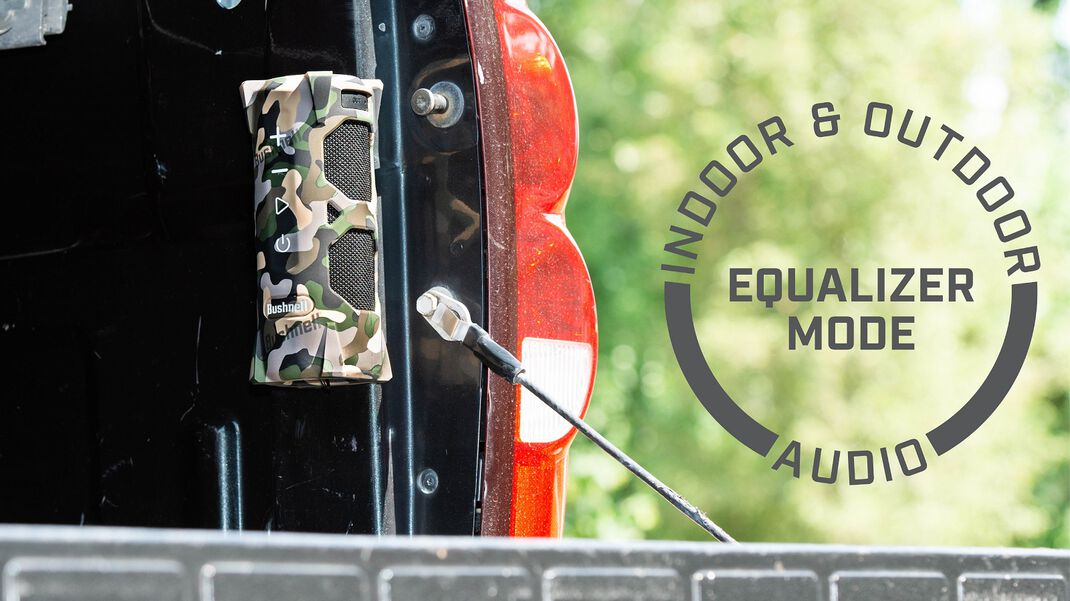 EQUALIZER MODES FOR INDOORS & OUTDOORS
When you're outdoors and want to push the sound out to the back 40 you can quickly change the Outdoorsman to the outdoor equalizer mode by pushing the play button twice and the LED indicator will slowly blink confirming you're in outdoor mode. When you're inside and want the richest sound, simply push the play button twice and the LED indicator will stay solid orange confirming indoor mode.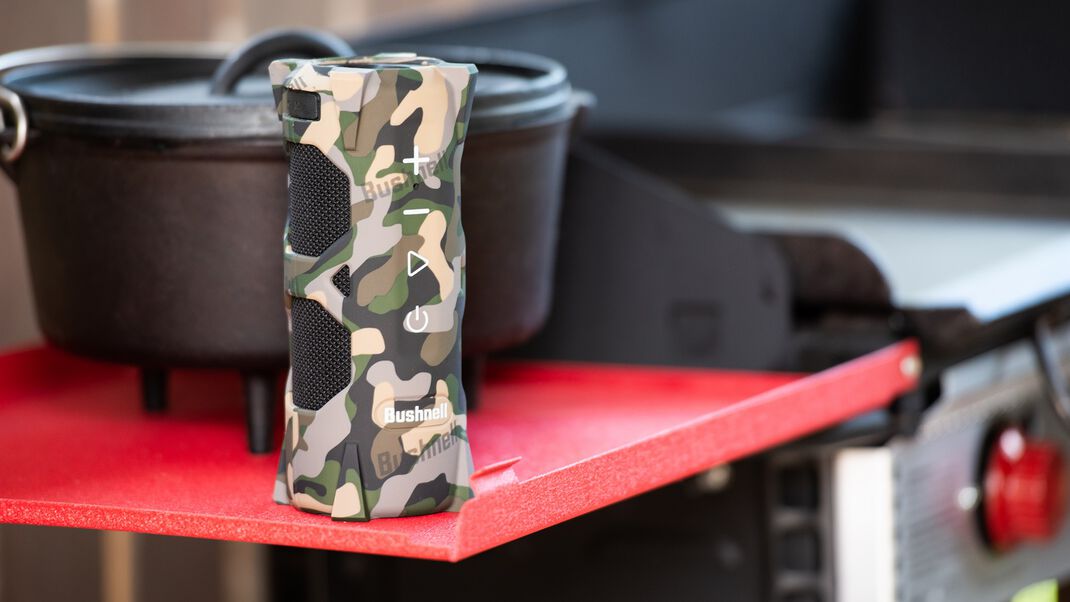 The Outdoorsman's sound quality is the perfect companion for the out in the field, at the camp site, or just at home thanks to its rich frequency response range. Its reliable Bluetooth connection also makes it a breeze to use - Simply turn it on and it remembers your device and connects in seconds.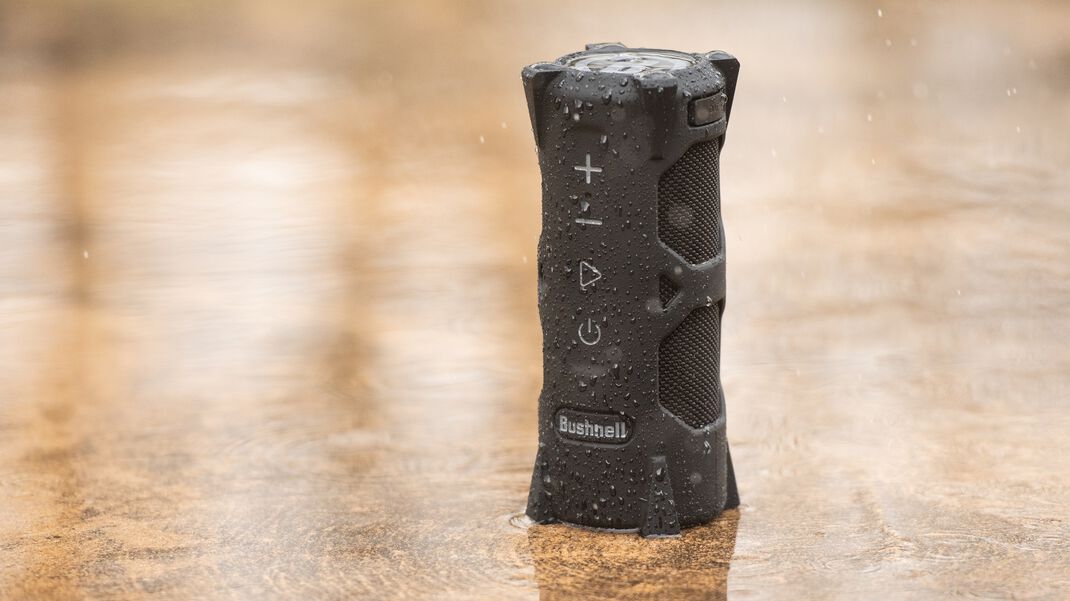 Rain happens, and it shouldn't mean the music has to stop or that your investment is lost. The Outdoorsman is IPX6 rain-proof rated so it'll keep working even if the weather isn't cooperating.
PAIR TWO FOR TRUE WIRELESS STEREO
With two Outdoorsman speakers you can wirelessly connect both units to your device for a true stereo experience.
Buy Two Speakers & Save $70 + Unlock Free Shipping
"Battery lasts longer than a day"
Excellent stamina on this thing. And the sound level is strong. Much improved over others ive ordered. This is my second time purchasing this product because my husband wanted mine and i said "get your own!" lol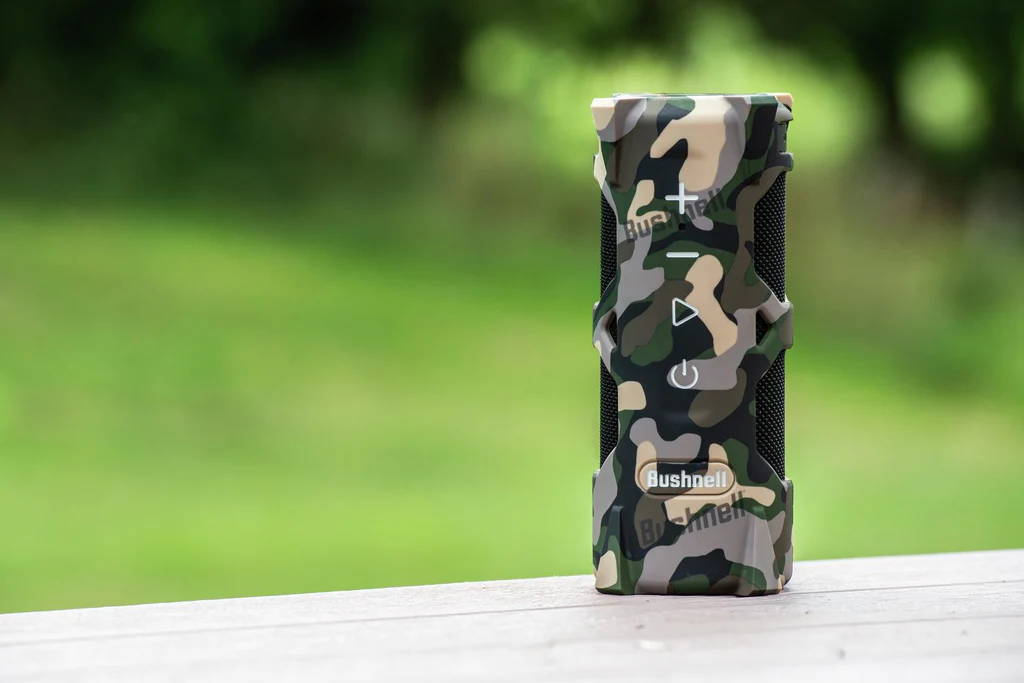 4.9/5 based ON 2,234 reviews