Blackhawk Mag Pouch ( Coyote Tan / Universal )
SKU: 42539540611265
Regular price
Sale price
$
16,99
Unit price
per
Sale
Sold out
17 ENTRIES
View full details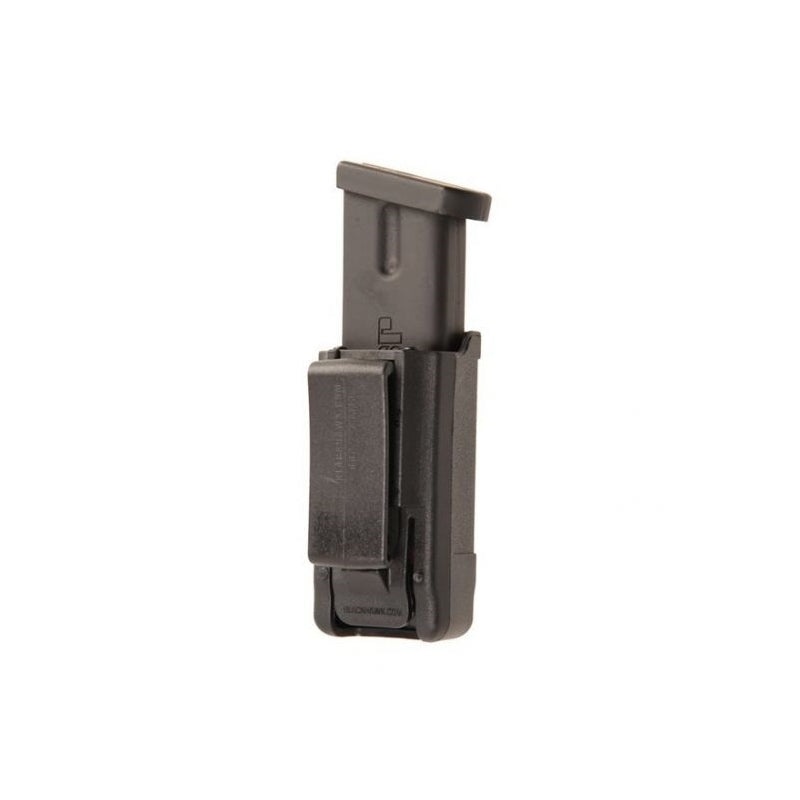 Blackhawk Mag Pouch
Blackhawk magazine pouches have a built-in tension spring, to hold your magazine in place until you need it and to allow the use of a variety of magazines in each pouch. The proprietary belt clip functions as a clip-on design but has the stability of a belt loop, thanks to the hold and strength it gets from its' aggressive talon and special Carbon-Fiber blend.

The single stack magazine pouch works with all caliber single column mags, from 9mm to .45 caliber. The double stack magazine pouch will take all 9mm and .40 caliber staggered column magazines, including polymer-body designs.

The most interesting thing about these Blackhawk magazine pouches is that the unique belt clip can be removed and they can be placed side by side on our Dual Rail Accessory Platform, for those wanting a double magazine pouch, on the same carrier. Or, they can be placed beside one of our light carriers, for a combo light/mag carrier.