Blackhawk TecGrip Magazine Holster, Coyote Tan ( Sub Comp )
SKU: 42537232728257
Regular price
Sale price
$
11,99
Unit price
per
Sale
Sold out
Looking to enjoy the great outdoors without sacrificin your music? Bring along the Bushnell Outdoorsman Bluetooth Speaker on your next hike or camping trip!
Plus, it even has a built-in charging port for your smartphone or other smart devices. Whether you're by the pool, at the beach, or hiking through the woods, make sure you bring along the speaker for all your outdoor adventures!
View full details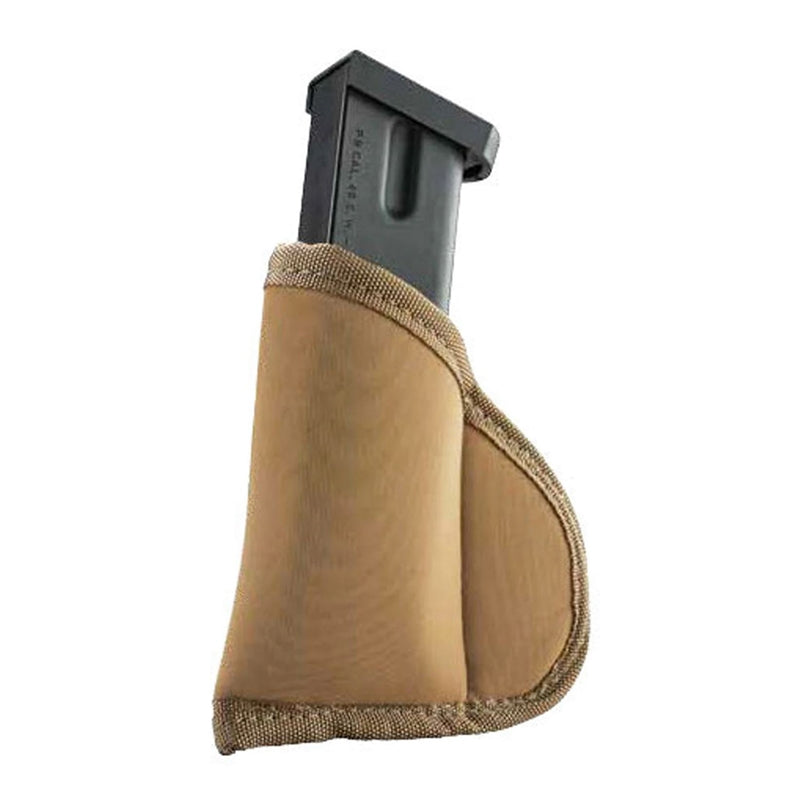 Blackhawk TecGrip® Magazine Holster, Coyote Tan
The TecGrip® Magazine Holster from Blackhawk keeps firearm magazines concealed and secure. Designed for civilian and law enforcement carriers, the TecGrip outer layer holds firmly against most any material, keeping mags safely holstered and secure in a pocket or inside a waistband. The TecGrip Magazine Holster is comfortable as well, with highdensity, closed-cell foam that protects the magazine and conforms easily to the body. It's the best of both concealment and affordability.
TecGrip® fabric holds tight against most fabrics, allowing for clipless carry.
Ambidextrous design can be worn on either side of the body.
Holster is hand or machine washable.